National PROMs (Patient Reported Outcome Measures) Network
This website is still being developed so please bear with us as we work on it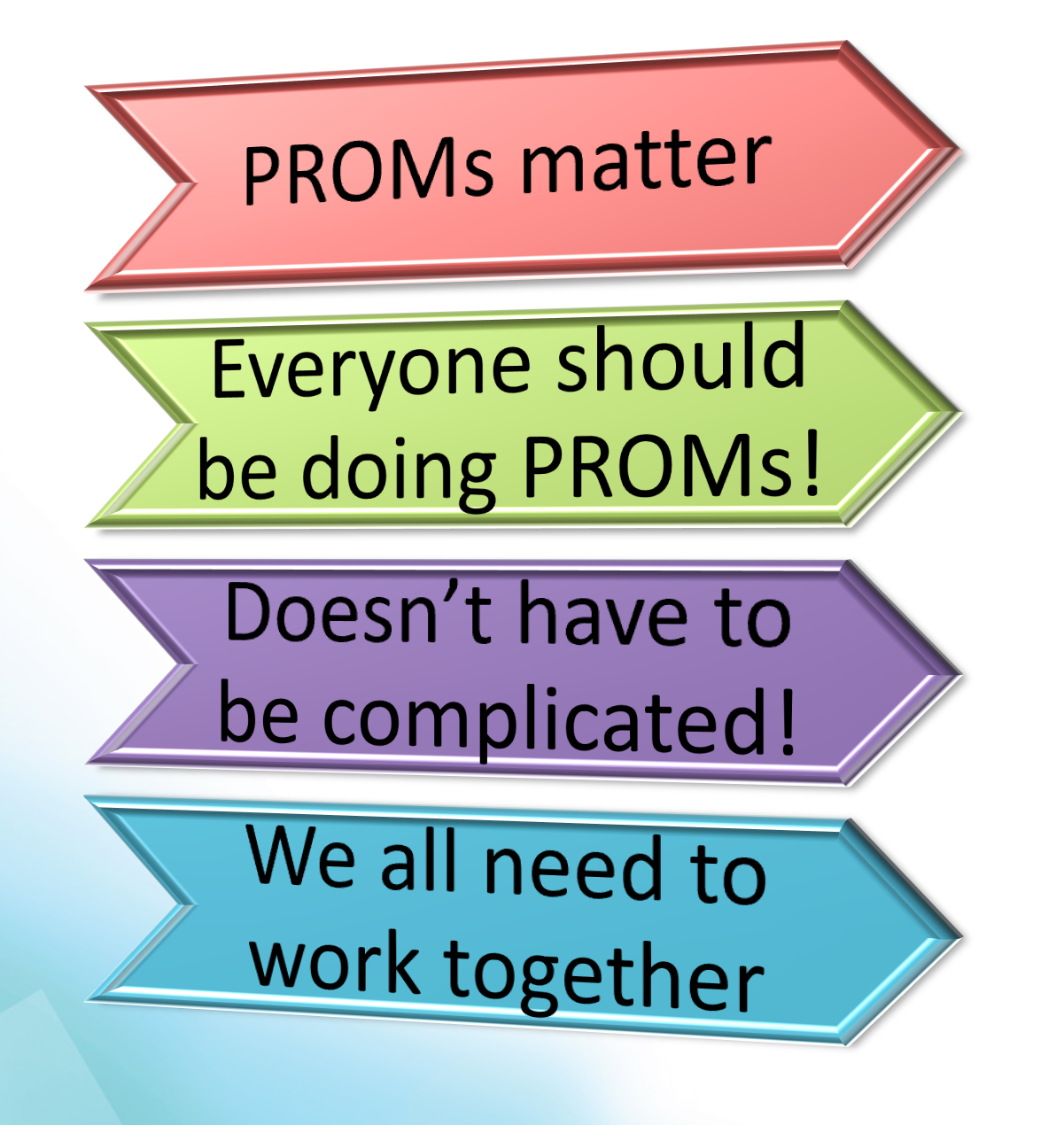 Click here for slides on the idea behind the network
We are a group of healthcare professionals including consultant orthopaedic surgeons, managers, nurses, allied health professionals, software specialists and registry managers from all over the country. We are working together to build a National PROMs Network – a space where network members can share experience and best practice in collecting patient reported outcomes.
The aim of the network is to encourage members to work together to ensure that they and their patients are getting the most from PROMs through accurately and effectively capturing information and then through analysis and benchmarking.
In March 2019, interested individuals joined a workshop to explore building the networkand it was a stimulating day with great discussions from orthopaedic providers from across the country and guest speakers from organisations such as NHS Digital.
This has led to the creation of four sub groups of the wider network which will focus on the following areas to to help reach a consensus on the standardisation of PROMs:
Which PROMs to collect (Led by Mr Ajay Malviya, Consultant Orthopaedic Surgeon)
The current processes for collating PROMs (Led by Anji Kingman, Clinical Outcomes Manager)
The development of open source software for the collection and analysis of PROMs data (Led by Professor Mike Reed, Consultant Orthopaedic Surgeon )
The analyses and uses of PROMs data (Led by Stephanie Wilson, Senior Data Analyst)
If you would like to find out more or want to get involved please e-mail
Angela.kingman at nhs.net
Twitter: @Outcomes_PROMs #PROMsNetwork
Site hosted and supported by DivisionX with thanks.

Hit Counter